All of these are upcoming titles from Independent Presses, if you want your book added please use the Contact form.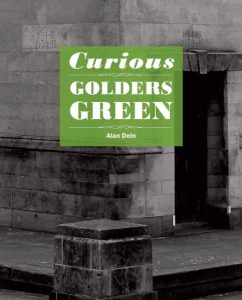 At the dawn of the twentieth century, Golders Green was not much more than a crossroads surrounded by fields. Then the Northern Line arrived in 1907, and everything changed. An idyllic suburb quickly emerged, drawing thousands to its clean air and smart new homes.
Fast-forward a hundred years or so – today Golders Green is a bustling transportation hub, and well-known for its reputation as a significant place of settlement for Jewish Londoners. But it's also a landscape filled with remarkable stories. Take a tour with Alan Dein as he visits some thirty buildings to unearth many previously untold tales about rock 'n' roll, religious orthodoxy and secularism, fishmongers and thespians, ballerinas and Olympians, haunted pubs and modernist buildings and even Golders Green's very own slum…
Due March 2020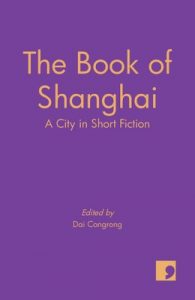 Once known as 'the Paris of the East', Shanghai has long been regarded as the cultural capital of China. The heyday of 1920s and 30s – with its extraordinary nightlife and violent underworld – may be a distant memory now, in what has become the single largest city in the world (with over 24 million people and rising!), but Shanghai retains its reputation as a hotbed of artistic activity – the birthplace of Chinese cinema, animation, and C-pop (Chinese pop music).
Writing has always been an integral part of this identity, and here ten specially translated stories by some of the city's leading authors, remind us what it retains its ability to surprise. Set over the last 50 years of the city, and ranging from crime thrillers, to historical dramas, comedic interludes to SF visions of the city's future, these stories offer an insight into the cultures, customs and social make-up of the one of the most visited cities in the world.
Due March 2020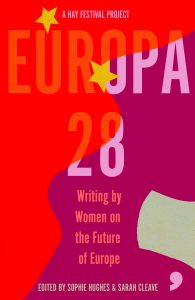 In collaboration with Hay Festival and Wom@rts.
Introduced by Laura Bates, founder of the Everyday Sexism Project.
A being from another time and planet visits Earth, and takes human form for one year, as a European…
A young woman's tyrannical father has arranged her marriage to an influential suitor, but a mythical bull from her dreams comes to her rescue…
A group of students in Tallinn's Freedom Square imagine where the rise in right-wing fascism may have taken Europe by 2050…
With so many flare-ups of nationalism and isolationism in recent years, there is a sense that Europe needs to be fixed, or, at the very least, profoundly reconfigured; whether it is to address the grievances of those feeling disenfranchised from it, or to improve social cohesion, or even continue to exist as a democratic transnational entity.
Bringing together 28 acclaimed women writers, artists, scientists and entrepreneurs from across Europe, this powerful and timely anthology looks at an ever-changing Europe from a variety of different perspectives and offers hope and insight into how we might begin to rebuild.
Due March 2020
Paper Sparrows – Holland House Books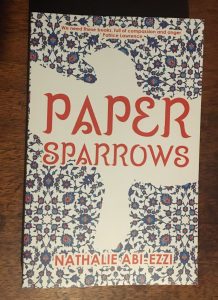 There are now significantly more Lebanese people living outside the country than within it. As one of them, Nathalie felt the need to write about the experiences of this diaspora. Leaving Lebanon at the height of the civil war her family sought refuge in the UK. Initially only intended as a brief respite, it became clear as the war raged on that the move would be a permanent one. The family visited Lebanon regularly, yet as time went on, the contrasts between the two countries became ever more irreconcilable. In the summer of 2006 when the conflict between Hezbollah and Israel erupted, Nathalie watched the unfolding events with growing horror, suspecting that once over it would, like many conflicts around the world, be swiftly forgotten.
Paper Sparrows is set in that summer of 2006. This is a story about family, young love, the joy of music, and a country in crisis. It is a story about the impact of conflict on people's lives, as well as on the environment and the creatures that inhabit it. It is a story about the desperation of not knowing what has happened to a loved one. But perhaps most of all, it is about exile, and the liminal space between two countries, two cultures, two tribes.
Nathalie's acclaimed first book, A Girl Made of Dust, told the tale of a family caught up in the events surrounding the Israeli invasion of Lebanon in the early 1980's, as seen through the eyes of Ruba, an 8-year-old girl. Paper Sparrows is a companion piece; another family further on in time, another family struggling to cope with the violence afflicting their homeland.
Due March 2020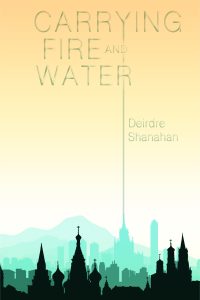 A beloved child is lost: taken too soon or never born. A woman bereaved and a man distraught are pulled apart, isolated, abandoned to search for intimacy elsewhere. A heartfelt bond is broken: a romance collapses under conflicting desires, a marriage cannot bear the burden of the unsaid. Lives dissolve, identities wither, and yet, amidst it all, there are glimmers of grace: compassion, renewal, second chances, serenity.
The stories of Deirdre Shanahan leave splinters in the conscience. In sharp, unsparing prose, and through poetic elision and insinuation, they stalk the lives of characters bewildered by moral crisis. From hospital wards to convents, from rundown farms to forests, from America to Ireland, England, Turkey, and Japan, Shanahan casts an eye over the lost souls of our world: men and women uprooted, unsettled, aimless and adrift, hungering for a way to feel less alone.
Due April 2020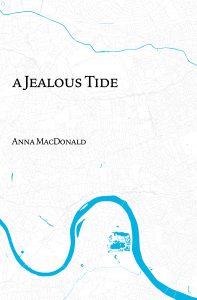 Then we're doing a two-stage release for our next novel, A Jealous Tide by Anna MacDonald; pre-orders will have it in May, and bookstores I believe in early June. It'll be hardback first, and paperback towards the end of the year. I've attached a demo cover for you, too, with space for a blurb forthcoming from Esther Kinsky. As you can tell from the cover image and the possibility of a Kinsky blurb, it's a riverine novel — haunted by Virginia Woolf, shipwrecked sailors, drowned soldiers, imagining a life of quiet trauma in which the terrestrial world turns upside-down, as in an experience of sinking into the sea, and to slowly move through space on land is to feel oneself caught up in the outrush of a tide on the ebb. More than that I'm not sure I can express at this stage… it's a special novel that artfully displaces plot with a carefully echoing-and-refracting pattern of imagery, prosody, and motion.
Due in May 2020
The Nacullians
Welcome to the world of The Nacullians, three generations of one family, living in a brick house in a line of other brick houses. Craig Jordan-Baker's dark comedy charts the tensions and traumas of one family and their relationship with the city they inhabit.
Craig Jordan-Baker
Craig Jordan-Baker is a Senior Lecturer in Creative Writing at The University of Brighton. He has published fiction in New Writing, Text, Firefly Magazine, Potluck and in the époque press ezine. His drama has been widely performed in the UK, including his adaptation of Beowulf and he has had dramatic work commissioned from The National Archives, The Booth Museum of Natural History and the Theatre Royal Brighton. The Nacullians is Craig's debut novel.