These are projects that are in need of Crowdfunding to get published, if you have one why not let me know by using the Contact form, or emailing me . the press pack at contact@indiepublishers.co.uk
A Boxer – Dominic Archer Comics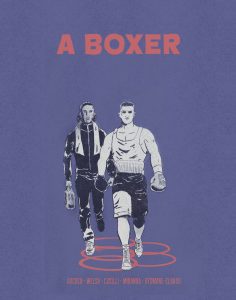 A Boxer is a 100 page graphic novel that tells the story of Mike Shepherd, a British fighter trying to succeed in the hyper-masculine world of boxing, whilst struggling to manage his sexual identity.
The book is narrated by Mike's partner and medical consultant, Jude who faces his own challenges as an openly gay man in the sport.
The story begins with Mike taking a silver medal at the Olympics. Despite being the better athlete, Mike loses the final bout as he fails to overcome his internal conflicts. His struggle intensifies as he turns professional, making the decision to keep his relationship with Jude a secret to ensure that he has equal opportunities in the international sport.
But when Mike's first opponent makes a homophobic remark to Jude, his two warring identities are forced into conflict.
https://www.kickstarter.com/projects/dominicarcher/a-boxer, Kickstarter is live